SUSTAINABILITY
Sisley's goal is to assist in the transformation of the company towards a global sustainable approach, as it has been a Benetton Group brand since 1974. To build the future we want, we need to take care of what we have now, with care and dedication. Actively managing the environmental impact, striving for increasingly sustainable products, attending to every phase of the production chain, valuing people and communities, this is our daily choice.
THE ENVIRONMENT WE WANT
LOGISTICS
In recent years, we have, where and when possible, replaced air transport by sea and rail transit, with a lower polluting impact, and thanks to the elimination of pallet use, we have optimized the storage of packaging in our vehicles, removing from the road 1 out of 5 trucks that are needed to transport our goods in Italy and Europe.
PACKAGING
Packaging is a key element for reducing the environmental impact. The packaging and materials used to ship the Women, Men, Girls and Boys purchased in e-commerce are in line with the sustainable approach of Group.

Particular attention is paid to each purchase to ensure safe and 100% plastic free packaging: from the cardboard used for shipping adult collections, to the tissue paper used to wrap clothing, to the adhesive tape chosen to seal the package, all materials used are recycled.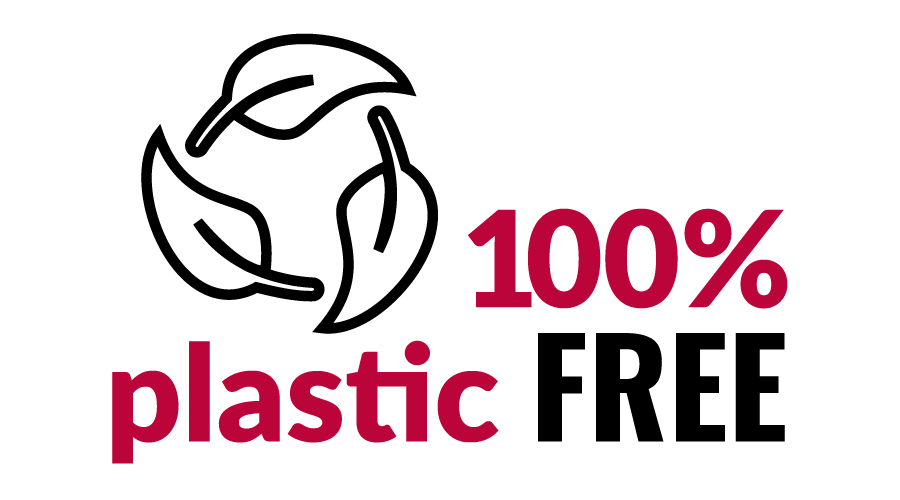 LOW ENVIRONMENTAL IMPACT PRODUCTS
SUSTAINABLE MATERIALS
The Group has always paid close attention to the selection of raw materials, giving precedence to the most sustainable ones. Today 80% of the fibers in our garments come from natural origin and therefore have a lower impact on the environment. Furthermore, about 50% of garments are made of mono-fiber material, which is easier to recycle. Our commitment continues as we search for new materials with low environmental impact.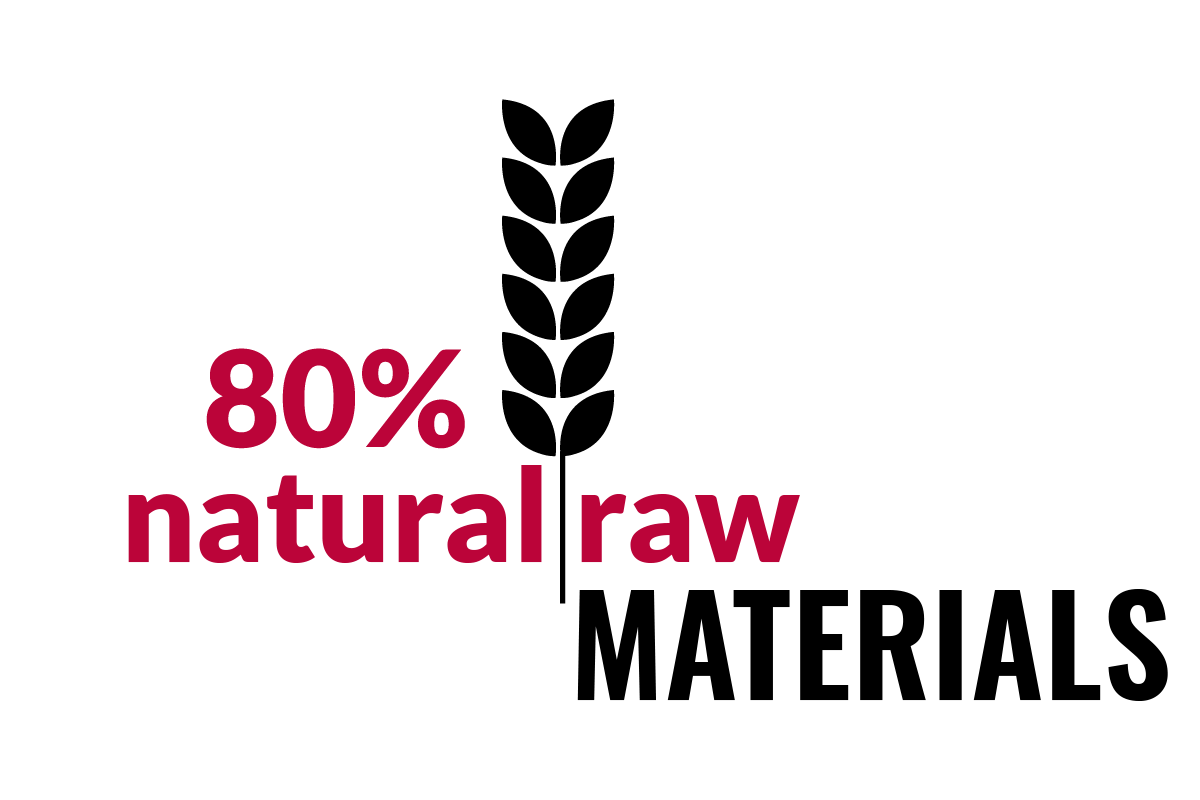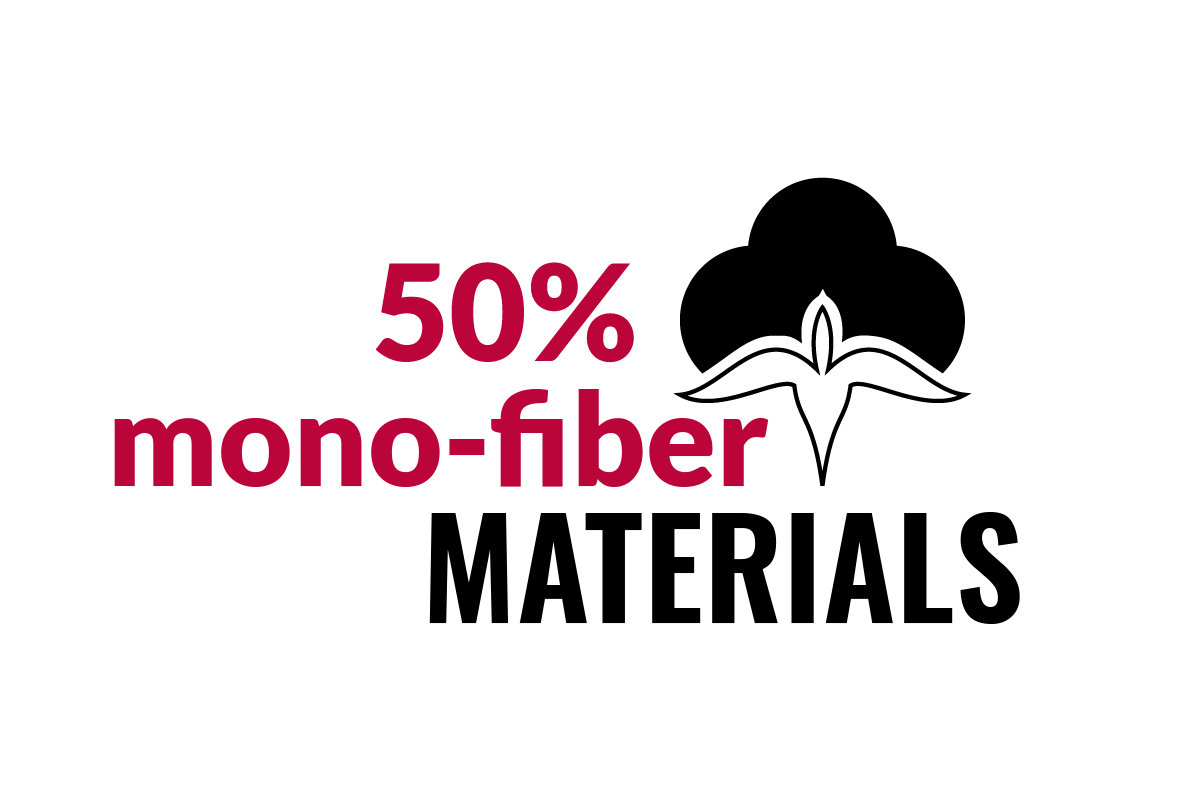 Sustainable cotton
Since 2017, Benetton Group is a proud member of Better Cotton.

During 2019 we reached a percentage of Better Cotton equal to 54% (calculated on the total annual cotton requirement), a great leap forward compared to 23% the previous year.
In 2020 the percentage of Better Cotton fell slightly (52%).

In 2020 we started also a program that increased the use of recycled cotton, which is more sustainable compared to conventional cotton as it derives mainly from the reuse of pre- and post-consumer textile waste.


Sustainable cotton use strategy
Better Cotton's mission is to help cotton communities survive and thrive, while protecting and restoring the environment.
See bettercotton.org for more details.
In 2019-2020, Better Cotton licensed over 2.4 million farmers from 23 countries on five continents.

Better Cotton is obtained through a Mass Balance system and is not physically traceable to the individual finished products. For more information on how to source Better Cotton, visit bettercotton.org.

Benetton has the goal of reading 100% "sustainable cotton" by 2025. The term "sustainable cotton" includes the Better Cotton, organic cotton and recycled cotton. In 2020, sustainable cotton represented 60.5% of our total cotton volumes.

Finally, Benetton Group prohibits the use of cotton from Uzbekistan and the Xinjiang region in China, areas in which forced child labor practices have been found. All suppliers who work for Benetton Group agree not to use and/or purchase cotton grown in these areas. Indeed, Benetton Group rejects any form of child or forced labor in its value chain, including the cultivation of cotton, and is committed to guaranteeing a growing percentage of sustainable cotton in its collections.
PROJECTS
Detox Commitment
In 2019 we signed the Detox Commitment, a mission led by Greenpeace that calls for the total elimination of 11 groups of chemical substances, the adoption of a Restricted Substances List (RSL) and the publication of results from the tests performed regarding wastewater by suppliers involved in wet processes (dry cleaners and laundry services).

The Group was nominated by Greenpeace as a leader, both in 2016 and 2018, for its transparency, for its ability to oversee its supply chain and for how it has strived to replace chemicals substances with less harmful alternatives.
Dress Safely
"Dress Safely" is the project dedicated to the quality and safety of garments, especially those that are worn by children. The Dress Safely pendant, which is always present on products from the Kids' Collection of Sisley Young lines, certifies compliance with the strictest textile safety parameters and ensures that the details and components of our products do not present danger of suffocation or entrapment.

The checks on all our garments go beyond the common international standards of chemical and mechanical safety. In particular, no dangerous chemicals are used, such as carcinogenic or allergenic dyes, phthalates, formaldehyde and heavy metals, and laces are never too long and easily detachable parts are never used.
THE SUPPLY CHAIN: A VIRTUOUS CIRCLE
Over the years, the Group has implemented a series of practices and initiatives aimed at ensuring that all people involved in the supply chain are treated fairly and properly. In fact, respect for human rights is not only an ethical imperative, but also a pressing demand of customers and an essential requirement for doing business.

The desire to clean up the supply chain remains one of the cornerstones on which we base our sustainability strategy, educating suppliers and making them participate in the process.
Selection of suppliers
We choose our suppliers based not only on quality and competitiveness criteria of the products offered and on transparency, but also on respect for social, ethical and environmental principles. A list of active suppliers located in different countries around the world is available on our website for anyone wishing to consult it.
Code of conduct
Anyone who has business relations with the Group must abide by the Code of Conduct, based on respect for human rights and the protection of the environment. The Code of Conduct puts the most relevant international regulations into practice, with particular reference to the June 2011 United Nations Guidelines on Business and Human Rights, as well as the October 2011 Communication from the European Commission for a renewed strategy on corporate social responsibility.
CSR Audit
The Group has implemented an audit program to verify the provisions of the Code of Conduct, which involves all manufacturers of finished garments, with particular attention to those located in areas where respect for human and workers' rights is considered most at risk.
Non-discrimination and freedom of association
We believe that every company must reject any form of discrimination, guaranteeing fair and respectful treatment of people in all circumstances.
Higg Index
As members of SAC, starting from 2018, we have adopted the "Higg Index", a series of tools which brands and retailers use to measure their sustainability performance and involve their suppliers in a process of continuous improvement regarding environmental management systems, the use of water and energy, atmospheric emissions and the use of chemicals.
COMMITMENT AND PARTICIPATION
ACKNOWLEDGEMENTS
We received the University of Pavia Sustainability Report Reward, Volunteer Base Category, for the 2019 Integrated Annual Report and according to the 2021 Fashion Transparency Index, we ranked eighth place in the world among the 250 fashion brands and retailers evaluated by the report. (fashionrevolution.org/about/transparency/).