Easy and free return
To guarantee the utmost satisfaction in purchasing, we offer easy and free returns. After the order is delivered, you have 14 days to try out the products and ask for a return if necessary. We kindly ask that you try them on with care, without removing the tags or accessories; we cannot accept returned products without them. Upon receipt of the order, you will have to wait 24 hours for the system to be updated. Once the update has occurred, you will find all orders suitable for return in the My Account section.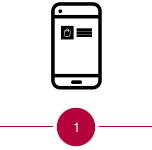 Are you already registered or did you order without registering?Choose from the two options and proceed with your return request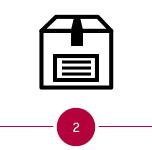 Detach the return label that you'll find on the inside of the package and place the return articles into the box, possibly the original one.Stick the return label on the outside of the package, making sure you completely cover the old label.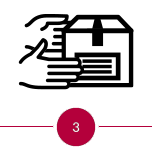 If you choose a home pick up, a courier will pick up your return on the date you've indicated.If you choose to bring the package to a pick up center, find the one nearest you. (www.ups.com/dropoff)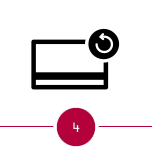 As soon as the pack arrives in our warehouse, it will be checked.If the product meets our return conditions, you will receive a refund shortly thereafter.
Did you make the purchase without registering on the site?
Fill out these fields in order to find your order and start the return process.